Over a decade of DJ experience
Our dynamic duo is professional, friendly, reliable and experienced. We serve as the master of ceremonies keeping your wedding on schedule while also reading the room to make sure the dance floor is never empty. We know your preferences, pet peeves and even your parents' names.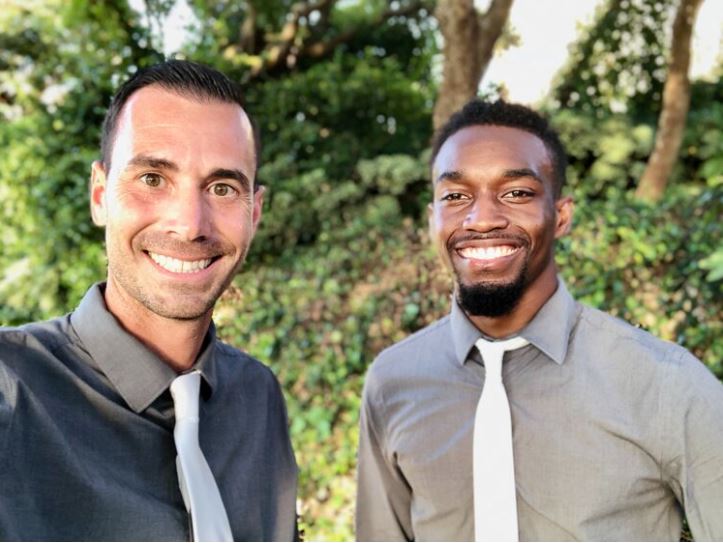 Meet Jeremy and QJ
Owner Jeremy Spellman, left, & his business partner QJ Ware, right, are the friendly faces behind the mixer and the mic. As friends and business partners, they create a warm and welcoming atmosphere for your guests. They care about every detail and entertain without stealing the spotlight. Jeremy's background in sales and nonprofit mentorship means he understands the importance of customer service and connecting with people. With a background in professional dancing and entertaining, QJ knows how to make sure all of your guests, from groomsmen to grandma, have a good time.